Your donations are critical in providing the resources to hire and retain our great faculty, whose passion is to encourage the hearts, minds, and souls of your children to embody these traits for the rest of their lives. It is an investment for eternity.
- Peter Baur, Head of School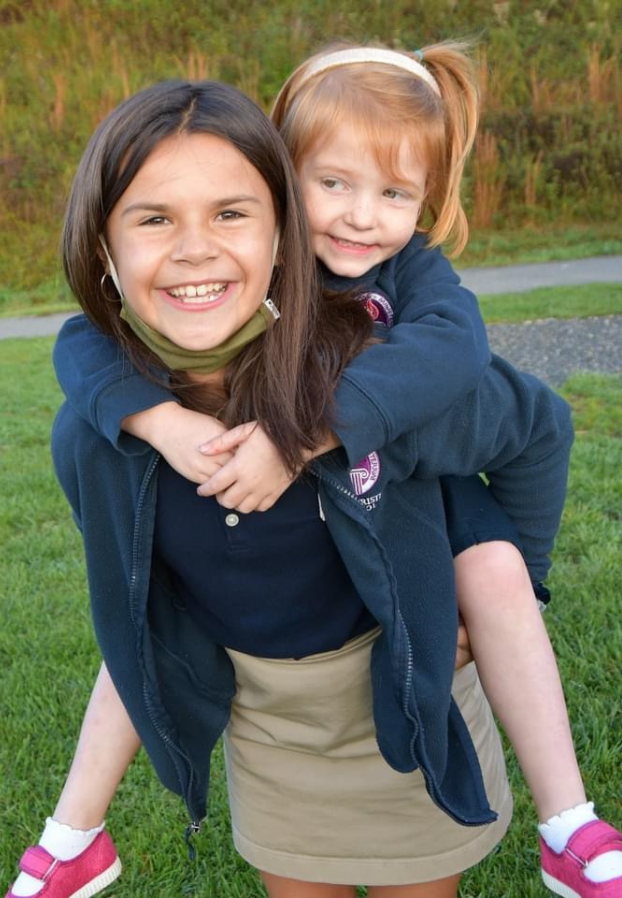 How can you make a gift to Faith Christian School?
God has blessed each of us with the ability to contribute in different ways. Whether sharing your time and talents through volunteer work or making a financial gift, we are grateful for the powerful way God provides for our school through His people. Your gifts of time, talent, and treasure play a critical role in assisting us in our mission.
Every Donation Matters
Faith Christian School relies on donations to bridge the gap between actual expenses and tuition, to provide increased opportunities for our students, and to make a lasting impact in our community. All gifts are fully tax-deductible. We can directly accept donations and you can also choose to take advantage of the programs below that reward us when you do your routine shopping!
For more information, contact Jay Whitmore, Director of Development.
Development Office: 540.769.5200 x. 138 or jwhitmore@fcsva.com
Below are a few ways you can give to Faith Christian School.
Gifts to the Annual Bridge Fund help '
Bridge the Gap'

between running our school and what tuition covers.
Check
Please make checks payable to "Faith Christian School." You may send your gift to:
Development Office, Faith Christian School, 3585 Buck Mountain Road, Roanoke, VA 24018
Credit Card
Access our secure site by clicking the DONATE NOW button below.
Annual Bridge Fund
Faith Christian School has the honor of coming alongside the parents of our students to inspire our students to love Jesus, God loves, and to prepare them-not just to survive a post-Christian culture—but to engage culture toward Kingdom ends. As a donor, your contribution to Faith Christian School allows you to assist us in carrying out our mission of offering an education that surpasses knowledge and instills wisdom and virtue.
The Annual Bridge Fund bridges the gap between tuition revenue and the actual cost of a Faith Christian School education. Tuition covers approximately 80% of the actual cost.
Contributions can be made through our secure online system or by check.
FCS is enrolled in several programs to raise funds, all of which are simple and involve what each of us does every day, like shop for groceries, clothing, etc.
Kroger Plus Card Community Rewards

Open or Close

Please register your card to support Faith Christian School.

This is the most convenient and simple way to fundraise. Please visit Kroger Community Rewards https://www.kroger.com/account/enrollCommunityRewardsNow/ to update your card and verify that your status is listed as enrolled.

Choose Faith Christian School (LS989) as your charity. Once Faith Christian shows as your charity, you can sign out. Please encourage family and friends to register their Kroger Cards to benefit Faith Christian School.

AmazonSmile

Open or Close

You most likely already shop on-line at Amazon, and now AmazonSmile lets you automatically support FCS at no cost to you. Start by going to smile.amazon.com and select Faith Christian School as your charitable organization, then browse and shop just as you normally would. Your charitable organization selection will be remembered and every eligible purchase made at smile.amazon.com will result in a donation.

You can keep your existing amazon.com account (your shopping cart, registries, and settings will remain the same.) Each month AmazonSmile will donate 5% of all eligible purchases made through smile.amazon.com. Be sure to pass it on to your friends, family, neighbors, acquaintances, and anyone else who might like to help us raise funds by shopping at Amazon.

Lands' End School Rewards Project

Open or Close

FCS receives up to 3% cash-back reward for the school's total uniform purchases made at Lands' End. Use our Preferred School Number (900042946) when ordering from Lands' End.