God is our strength. Fight like a WARRIOR with the Armor of God.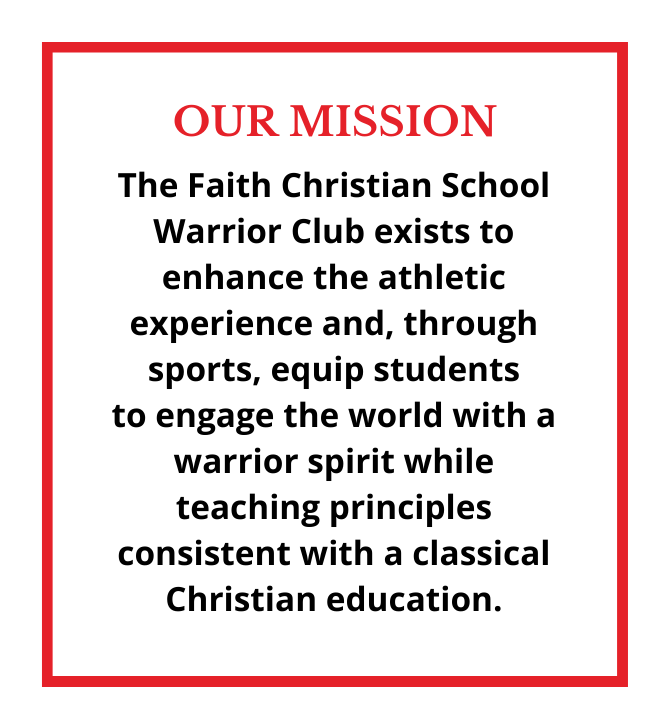 Ready to join the team?
To join, click the button below to pay the Warrior Club Annual Family Membership fee ($50.00) online.
Member Benefits Include: Warrior Club Decal and Newsletter
OUR VISION
Provide support to athletes, coaches, administration, and sports programs
Develop creative strategies that will enhance athletic programs and the student athlete experience
Assist the school in fundraising activities to support sports programs
We believe a strong athletic program benefits our entire school community as Faith Christian School achieves academic success in a Christian environment.
Contact us: If you have any questions regarding the Warrior Club, please email us at warriorclub@fcsva.com.
ATHLETIC TEAMS
FCS has recently sent teams to national competitions in both men's and women's basketball, women's volleyball, cross country, and archery.
FCS belongs to the following athletic associations:
VACA (Virginia Association of Christian Athletics)
For additional information, please contact Kelly Eanes, Director of Athletics at athletics@fcsva.com.