We love our staff and faculty.
FAITH CHRISTIAN SCHOOL OFFERS TEACHING JOBS AT OUR PRIVATE, CHRISTIAN SCHOOL IN ROANOKE, VA.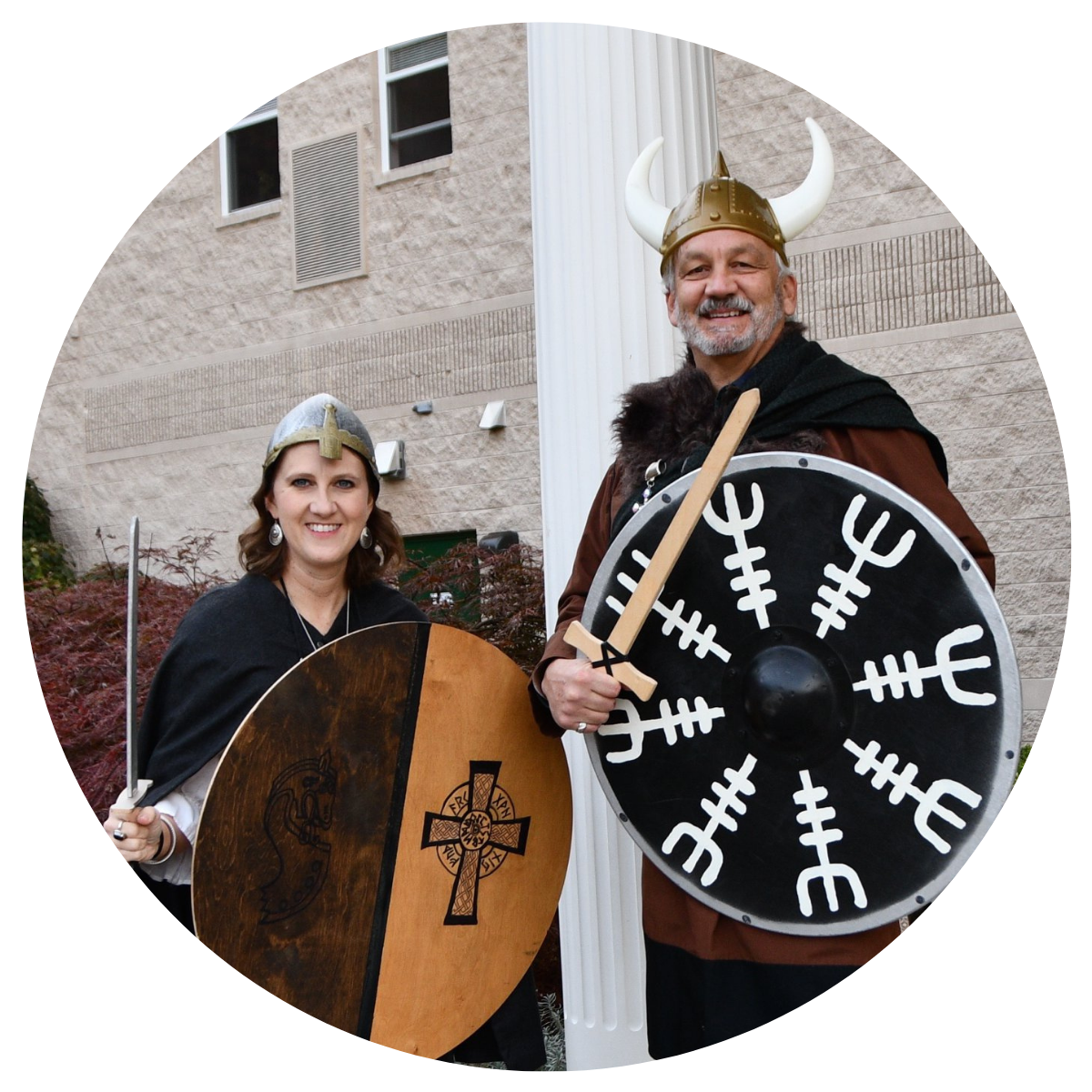 Get To Know The Faith Christian School Team
At Faith Christian School, we celebrate who God has made us as individuals, created in God's image with a purpose in God's creation. We believe in the principles of Classical Christian education (click here for more info on Classical Christian education or here on our core beliefs on education) as a powerful, proven, and purposeful education that prepares students for a fulfilled life. For us, it's about Formation For Life.
We have built a diverse group of incredible teachers who come from different education backgrounds yet have the same God-given calling to work with children. We collaborate with each other to integrate subjects to ensure students understand concepts such as how math informs our appreciation of art, how science and the Bible are compatible, how history has influenced art and visa versa.
At Faith Christian School, we embrace learning, exploration, and wonder.
Current Employment Opportunities
Theology Teacher
Faith Christian School, a private classical Christian school nestled in the Blue Ridge Mountains of Roanoke, Virginia, is seeking a full-time upper school theology teacher. This position is open to teachers who look forward to equipping young minds to offer an apology for the Christian faith in the context of our culture. The applicant should be passionate about awakening in the hearts and minds of his or her students a shared love for theology and imparting a way of life consistent with the rich reality of the gospel of Jesus Christ. Furthermore, in the great tradition of classical Christian education, applicants should be eager to integrate disciplines, to assist students in seeing how God reveals his nature and character through historical themes, and to model the power of dialectic and Socratic teaching methods. A Bachelor's degree is required, experience preferred, and enthusiasm and joy a must. Send resume and letter of introduction to Stephanie Hopkins at shopkins@fcsva.com.
Director of Athletics
Nestled in the beautiful Blue Ridge mountains of Virginia on 27 acres, Faith Christian school is a distinctly Christian classical school of over 200 students in grades JK-12th. Believing the realm of athletics provides unique opportunities for developing character and encouraging healthy, lifelong habits, Faith desires to hire an athletic director who shares a passion for using the realm of athletics to develop virtues of honesty, integrity, courage, hard work, fair play, discipline, and fortitude in students. To this end, the athletic director will be responsible for the administration and supervision of the athletic program and its alignment with the school's mission. He or she will provide the Christian leadership necessary for successful day-to-day operations of the department.
The successful candidate will be passionate about the role sports, athletics, and physical well-being can play in the lives of students of all ages and should be able to articulate a philosophy of the same from a Biblical perspective, answering the question, "What might God desire for the role competition and physical training to play in our lives?" The applicant will possess the excellent organization, communication, and people skills necessary to fulfill a vision for a robust athletic program. Responsibilities would include, but not be limited to, hiring, managing, and evaluating coaches able to profess a vibrant Christian faith; arranging for coaches' professional support and training; scheduling of games and securing the required supplemental roles and responsibilities in supporting competition - officials, concessions, ticketing, special events, awards, etc.; building relationships with other schools' athletic directors; participating in related organizations; adhering to proper safety protocols and injury response. Finally, the candidate will have a vision for how athletics and competition can proactively contribute to school spirit and esprit de corps.
Based on the applicant's background and experience, he or she may be expected to take on a minimal teaching load in areas of competency.
The Athletic Director will report to the Head of School, sit on the administrative counsel, and work closely with the Director of Finance to manage the appropriate budgets.
Additional requirements related to physical demands:
The following conditions are representative of those that must be met by an employee to successfully perform the essential functions of this job. Reasonable accommodations may be made to enable individuals with disabilities to perform the essential job functions.
Environment: Work is performed in both indoor and outdoor environments with exposure to all weather.
Physical: Primary functions require sufficient physical ability and mobility to sit, walk or stand for prolonged periods of time; in some aspects of the job the requirement to balance, stoop, kneel, crouch, crawl, reach, may be required; will use repetitive motions on a computer; may frequently lift 20 lbs. or up to 10 pounds constantly, and occasionally up to 50 lbs.; to travel in all modes of transportation; sufficient manual dexterity and eye-hand coordination to grasp, finger, and feel.
Vision: See in the normal visual range with or without correction to be able to focus and see close and distant.
Hearing: Must be able to talk or hear by telephone and in person.
This position requires a minimum of a bachelor's degree. Prior experience is a plus, as is a sense of humor, a humble and teachable spirit, and a penchant for joyful living! Interested applicants should send a resume and cover letter to Stephanie Hopkins at shopkins@fcsva.com.
JK Teacher

Faith Christian School, a private classical Christian school nestled in the Blue Ridge Mountains of Roanoke, Virginia, is seeking a junior kindergarten teacher. Applicants should have a passion for teaching and delight in seeing children experience the joy of learning every day. Faith Christian ascribes to a Christian classical model of education, and our faculty consistently seeks to understand and employ its proven, time tested principles. We invite you to join this wonderful community of scholars and friends by sending a cover letter and resume to Stephanie Hopkins at shopkins@fcsva.com. Our ideal candidate has teaching experience or degree of certification in Early Childhood Education and should be responsible, organized, cooperative, and enthusiastic.
Employment Opportunities At Faith Christian School
Faith Christian School is eager to hear from individuals interested in working in a community of Christian friends and scholars committed to a classical model of education.
We encourage all those interested in employment at Faith Christian School to read the article "Classroom Practices for Cultivating the Affections" by Jenny Rallens. The article is linked here.