We reflect God through creativity.
FAITH CHRISTIAN SCHOOL OFFERS AN ARTS, MUSIC, AND THEATER PROGRAM IN ROANOKE, VA.
Art
Art teaches us to be patient and persistent, to observe, contemplate, and analyze, but most importantly, it teaches us to understand and appreciate beauty. Beauty is NOT relative as the world would have us think it is. Some things are beautiful and some are ugly and base. Our art curriculum equips students to learn to see, understand, and appreciate beauty. God created a beautiful world and that means something. It is our desire for our students to love what God loves. This requires that they are trained to see beauty and distinguish it from what is not beauty.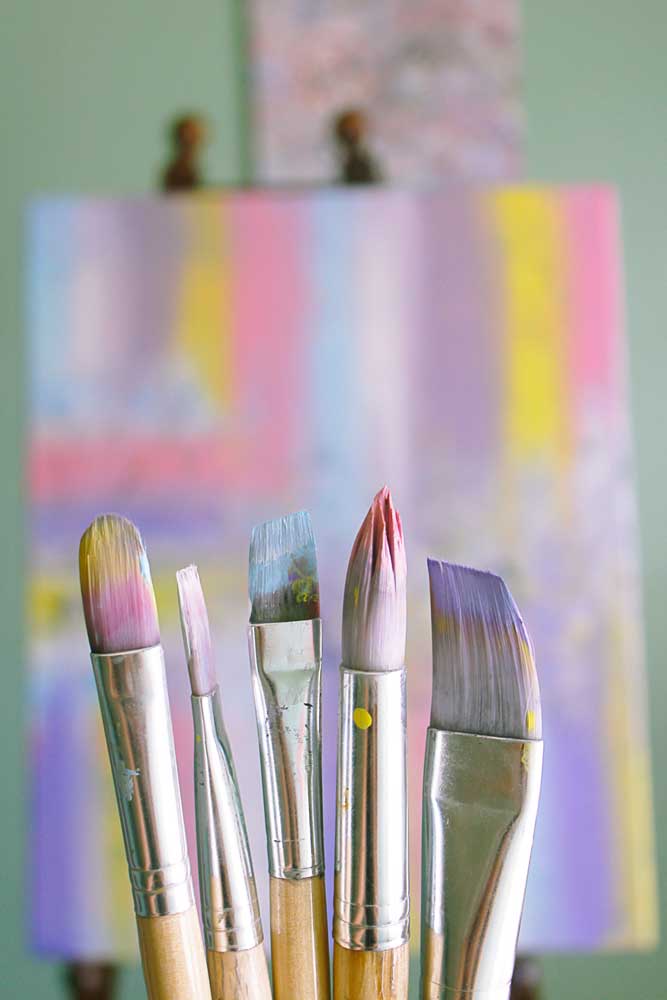 "We've watched Jenna's creativity increase because of Faith Christian."
Music
Similar to art, music moves our souls. It is difficult not to be carried away by Pachelbel's Canon—swept up in its beauty and grace. Soundtracks for movies accentuate danger and fear, or care and compassion. Understanding the nature of music deepens our ability to enjoy beauty. The Scriptures are full of calls to worship God with song and instrument. We believe music appreciation, performance, and literacy are critical elements to living a full life.
"Luke has never had more opportunities for the arts."
Theater
The theater is a powerful tool that serves students for their entire lives. The following are a few of the particular skills drama instruction can develop:
Understanding the power of story
Understanding differing perspectives—walking in another's shoes, empathy
Historical or biographical theater broadens our appreciation for complex issues, personalizing historical and literary characters, and developing new perspectives on the times/eras, etc.
Confidence being in front of others
Building skills of diction, projection, articulation, inflection, and voice control
Deepening appreciation for poetry, prose, meter, alliteration, nuance
Being part of a team, a troupe, playing off one another
Body awareness in time and space
Audience awareness
Building memorization "muscles"
Growing in courage, confidence, boldness, humility, grace, deference, patience, etc.