Athletics are another key element of character development.
FAITH CHRISTIAN SCHOOL'S ATHLETIC PROGRAM IN ROANOKE, VA OFFERS INCREDIBLE OPPORTUNITIES TO GROW AND COMPETE
Faith Christian School Athletics
For more on Jonah Petri's Jonah Cross Country National Championship, click here.
Jonah Petri, one of our very own Faith Christian School Warriors, recently captured individual titles in the National Association of Christian Athletics (NACA) and Virginia Association of Christian Athletics (VACA) invitational meets in Dayton, Tennessee and Waynesboro, Virginia.
Petri broke the 17-minute mark in both wins.
Overall, Faith Christian School placed fourth in the team competition.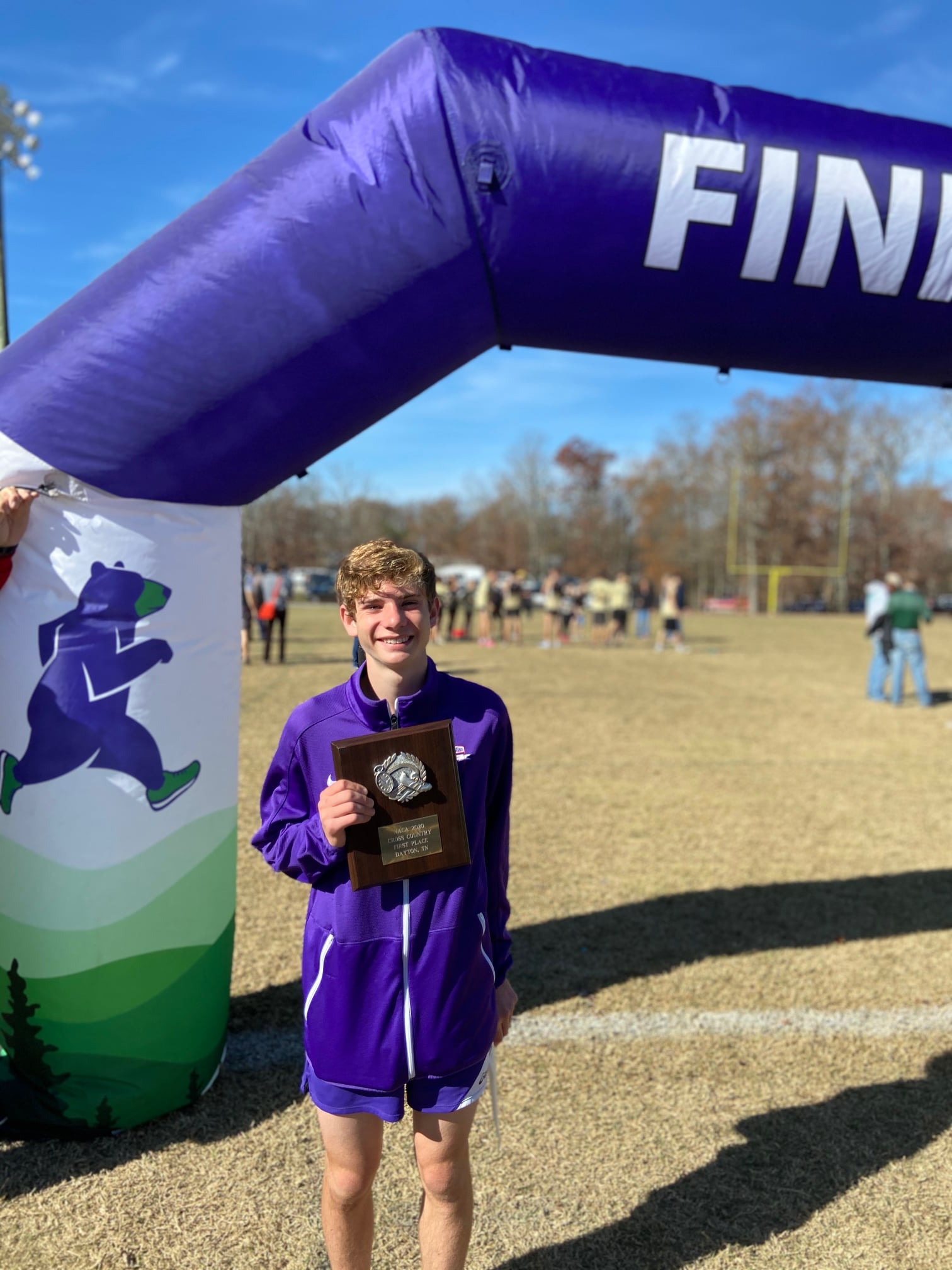 See upcoming games and get all the info!
Visit our athletics info page!
Click Here
Faith Christian School Athletics
FCS encourages all its students to experience athletic competition because the requirements of athletics often play a powerful role in preparing them for all of life. Persistence, discipline, hard work, teamwork, fairness, camaraderie, selflessness, courage, as well as the ability to both win and lose well—all characteristics of a successful person.
When godly coaches modeling godly behavior mold students through athletics, lasting godly character is formed. Athletic competition can give students a deeper understanding of the Gospel itself.
Success is in the willingness to engage, the courage to compete—win or lose—and to offer one's very best as enough. Competition provides the opportunity to test ourselves against others and even against our previous efforts. Competition can be an appropriate venue to encourage improvement and challenge toward excellence. To risk in any area stretches us and can expose motives driven by selfishness and pride.
Competition gives students unique chances to reflect on where they find their ultimate worth. It provides a foundation in a true belief that the Gospel proclaims God's love before they have accomplished anything and that nothing they can do will increase or decrease His love for them. FCS desires that its students experience the testing (physical, intellectual, emotional, and spiritual) that competition brings, as well as God's delight in expressing His gifts in them.
Competition can build courage, develop leadership and followership, expose idols, give opportunities to learn humility and grace, as well as provide deep satisfaction in hard-wrought accomplishment.
The goal of Faith Christian School Athletics is that the students move beyond the act of competition to deepen their biblical understanding of its purpose, pitfalls, and rewards.
FCS competes in the following sports:
Archery – Boys/Girls (4th -12th grade)

Basketball – Boys/Girls (4th -12th grade)

Cross Country – Boys/Girls (6th -12th grade)

Golf – Boys/Girls (6th – 12th grade)

Lacrosse – Boys (6th -12th grade)

Soccer – Boys/Girls (6th -12th grade)

Volleyball – Girls (6th -12th grade)
FCS has recently sent teams to national competitions in both men's and women's basketball, women's volleyball, and archery. FCS has also arranged for students to represent the school at scholastic swim meets, though FCS does not have its own swim program.
For upcoming games and current information, please visit our Athletics Website.